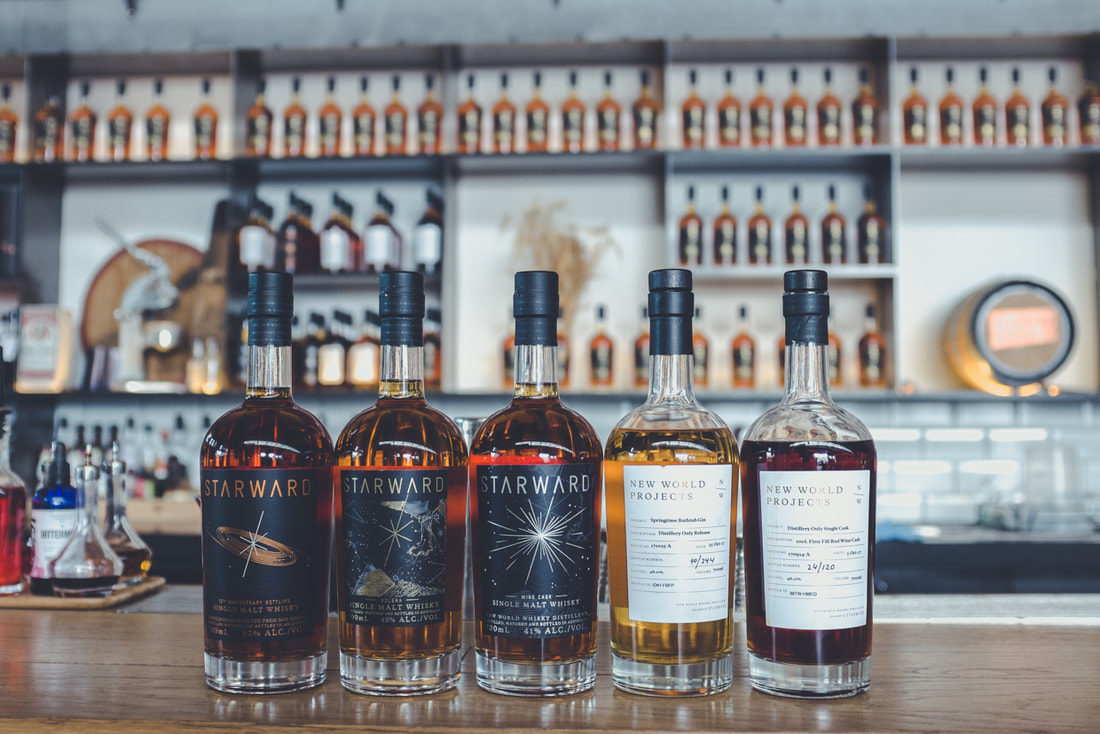 Iaustralian whisky is whisky produced in australia. As at the end of 2017, there are more than 120 listed distilleries in australia with 31 of these in tasmania.

Australia's largest concentration of whisky distilleries is found on the island state of tasmania. These distilleries are better known in other parts of the world than in their own country. All of them are very small producers - in comparison to other parts of the world.



In 2014, there were nine whisky distilleries in tasmania, and since then a boom in distilling both within tasmania and nationwide has seen the number of distilleries in tasmania grow to 31 with more planned in coming years. In 2014, sullivans cove distillery's french oak cask (named after sullivans cove) was given the world whiskies award for the world's best single malt whisky. It was the first time a distillery outside scotland or japan had won the award.

Other well known distilleries in tasmania are lark, nant, hellyers road, mchenry, belgrove, and overeem. Lark, founded in 1992, is the oldest distillery in the state, and sullivans cove, established in 1994, is the second oldest.

Belgrove distillery commenced production of mostly rye whisky in late 2010. All the grain used is grown on site, mostly rye but also oats, barley, wheat and spelt. Belgrove won whisky magazine icons of whisky australia craft producer of the year 2019 as well as jim murray whisky bible southern hemisphere whisky of the year 2019

In 2015, launceston distillery opened, the first traditional whisky producer to operate in launceston in the last 180 years. Launceston distillery is distributed throughout mainland australia by alba whisky.

Other australian whisky distillers include the great southern distilling company, which produces limeburners single malt in albany, western australia, wild swan distilling company in henley brook, western australia, whipper snapper distillery in east perth, western australia, starward in port melbourne and timboon railway shed distillery in timboon, in southwest victoria.
Sale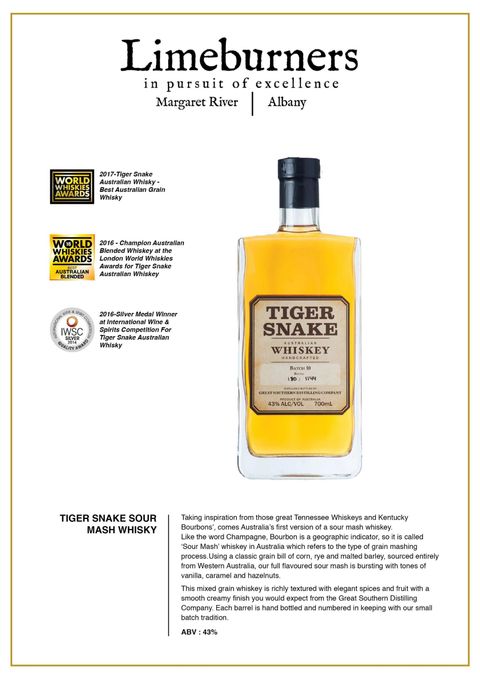 READY TO SHIP
TIGER SNAKE SOUR MASH WHISKEY 70CL/43%
Sale
READY TO SHIP
LIMEBURNERS SINGLE MALT SHERRY CASK 70CL/43%
Sale
READY TO SHIP
LIMEBURNERS SINGLE MALT AMERICAN OAK 70CL/43%