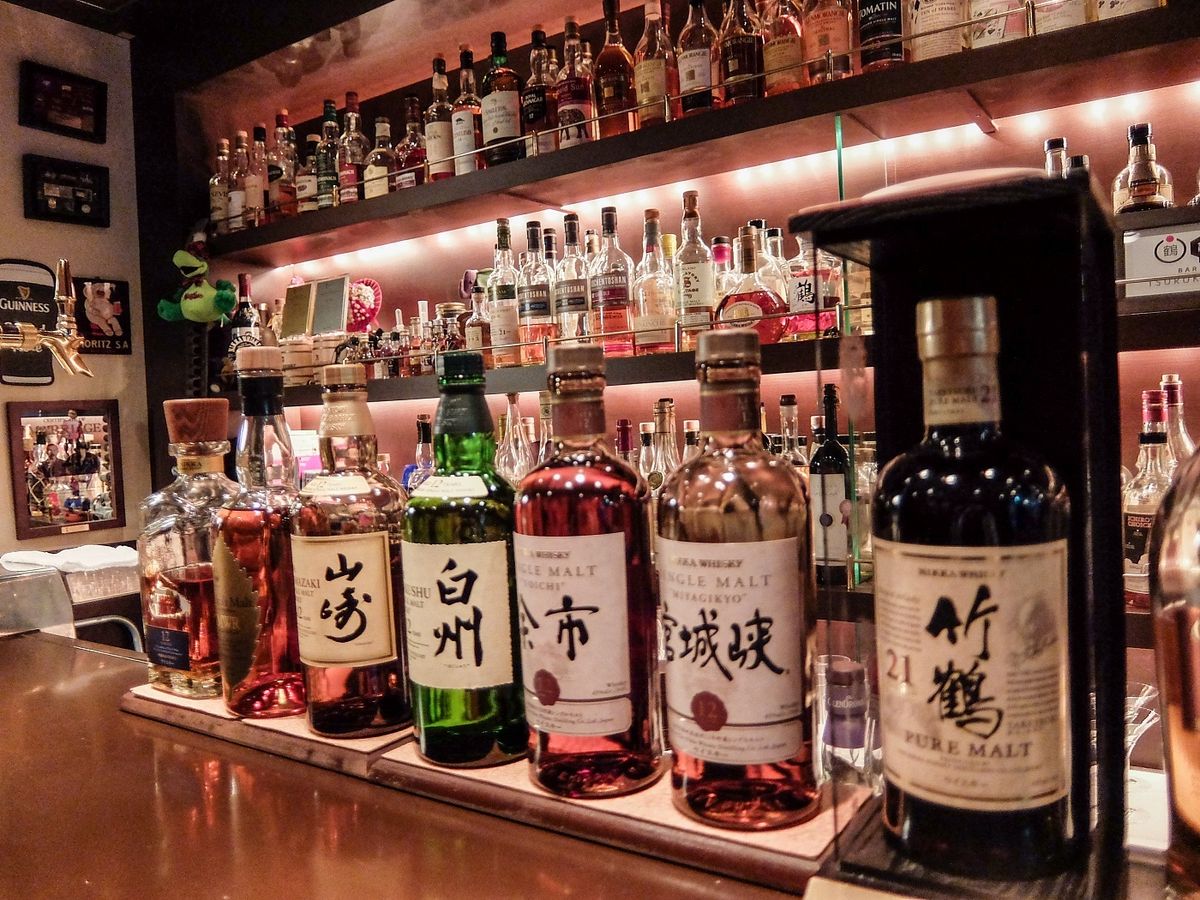 A bottle of good Japanese whisky (they spell it without the "e") is incredibly difficult to get your hands on these days, and stupid expensive if you do. Yamazaki 12 used to cost around 50 bucks, but now you can expect to pay at least triple the price at any liquor store that actually has it in stock. So why does Japanese whisky cost so much, and is it really worth it? The answer to the latter question is yes; it is more often than not delicious whisky that is quite different from single malt scotch, its closest spiritual relative. The former question, however, requires some explanation.
Sean Ward, mixologist for new San Diego bars Huntress and Lumi by Akira Back, has been stocking his bars' shelves with a ridiculous amount of rare Japanese whisky. "There is a serious shortage," he says, "and the prices have doubled over the last few years. Blended Japanese whiskies are becoming more available, and many are excellent." A few years back, Japanese whisky exploded in popularity outside of Japan, catching the distilleries off guard. Stocks of aged whisky dwindled, and now companies like Suntory have to release non-age-statement blends of younger liquid to keep up with demand. Of course, there's more than likely an opportunistic angle here; talking about how rare your whisky is can be an annoyingly good marketing tool (see Pappy Van Winkle). Whatever the reason, the effects are real; Japanese whisky is now officially rare and expensive.
As for what makes Japanese whisky special, Ward points to several key factors. "The water, the climate, and the people," he says. "The water is very pure, as it is mostly snow melt from Mt. Fuji [depending on the distillery], and the climate is warmer in Japan in the summer than it is in Scotland, which creates different flavor profiles for the whiskies. Lastly, the people—many take great pride in spending their entire careers perfecting the art of crafting the perfect whisky."
So don't give up on the Japanese whisky hunt, because with enough cash and persistence, you can still find age statement bottles, along with plenty of newer, more readily available blends. Here are 11 bottles of Japanese whisky that you should try at least once, from the easy to the impossible to find.
---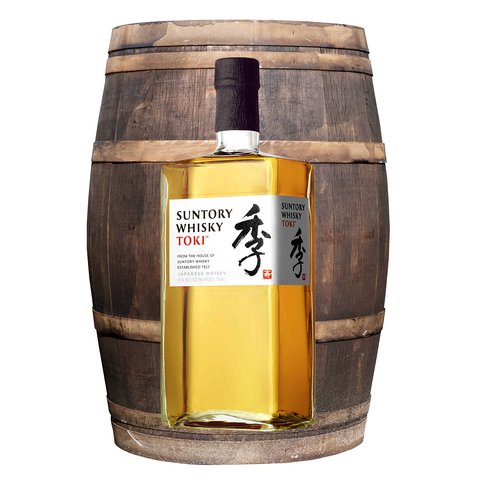 .
Suntory Whisky Toki
Let's start with the easiest Japanese whisky to get ahold of these days. That dubious honor goes to Toki, a blend of malt and grain whisky from Suntory's Yamazaki, Hakushu, and Chita distilleries. The main "pillars" of the whisky, according to Suntory, are Hakushu white oak cask malt and Chita grain whisky, with Yamazaki white oak cask and Spanish oak cask whisky thrown in for good measure. The result is an extremely light spirit that you should really be drinking in a highball, a very popular drink in Japan, but it doesn't sip so badly on its own either. No, this won't replace that bottle of Hakushu 12 that now costs $200, but times have changed, and we have to come to grips with our new reality.
---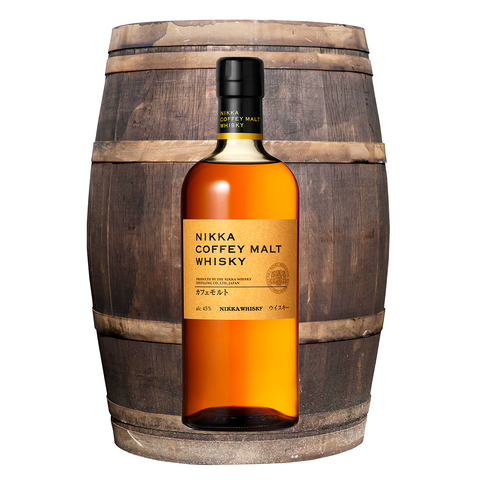 .
Mention this bottle to a casual drinker and they might think you are talking about some kind of coffee-flavored whisky for brunch drinking. So let's set the record straight. Coffey Malt (produced by Nikka, Japan's other major distillery besides Suntory) is named after Aeneas Coffey, the Irishman who patented a super-efficient column still in 1830. Coffey Malt is made from 100-percent malted barley that is distilled in a Coffey column still (normally used for grain whisky), giving it an almost bourbon-like characteristic. It is rich with caramel and vanilla flavors, aged in ex-bourbon casks, and has a nice, oily mouth-feel. There's a grain version of this whisky as well, but this is the better option.
---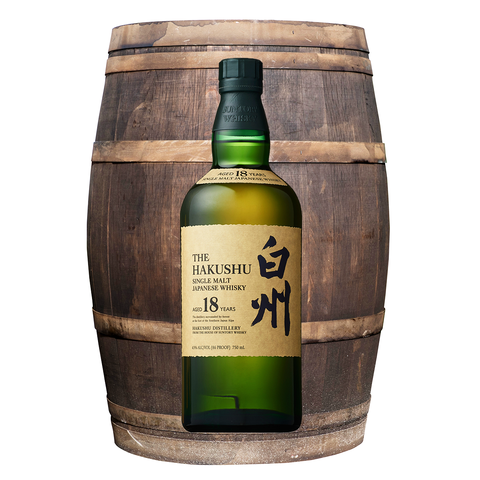 .
Suntory's Hakushu distillery is a stunning place to visit, located in the forested mountains—a.k.a. the Southern Japanese Alps—a few hours outside of Tokyo. The 18 Year Old single malt is an outstanding whisky in the Hakushu range, with fresh notes of fruit and malt, along with just a hint of smoke and dried cherry. This is one of those bottles that you won't want to share with your loved ones, if you're lucky enough to get your hands on it. It's that good. The 12 Year and 25 Year are quite lovely as well, but the 18 lands in that mysterious sweet spot of the maturation process.
.
Ohishi Single Sherry Cask
There are people who balk at the thought of whisky made from rice, but several Japanese distilleries are doing just that. The naysayers claim that this results in what is basically just over-proof shochu, but Japanese rice whisky can actually be a very complex spirit, especially when care is given to the maturation process. The Ohishi distillery, located on the Kuma River, uses two different types of rice, (gohyakumanishi and mocha) to distill its whisky. The spirit is then aged for an undisclosed length of time in sherry casks, making this a rich and fruity dram that stands up with the best of Japanese whisky.
---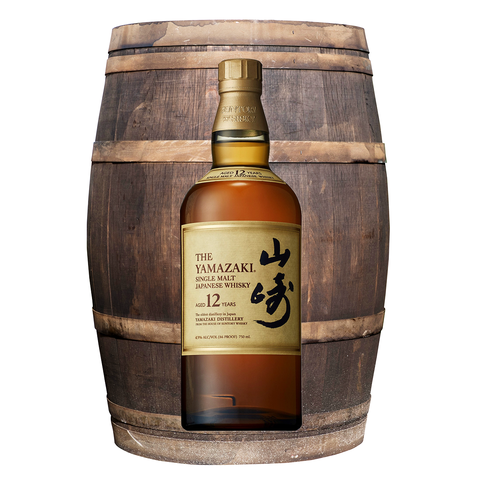 .
Yamazaki 12 might be the most recognizable whisky from Suntory that you can find in America, although sadly even this core expression has become nearly impossible to locate at an affordable price. The whisky is light with dry spice notes and loads of fruity flavors, easy on the oak with a finish that lingers for awhile. Yamazaki 12 is aged in a variety of casks, giving it a nice balance of flavors that, like a well-rehearsed orchestra, complement each other and result in something greater than the sum of its parts. This is a quintessential Japanese whisky that anyone interested in the category should try at least once.
---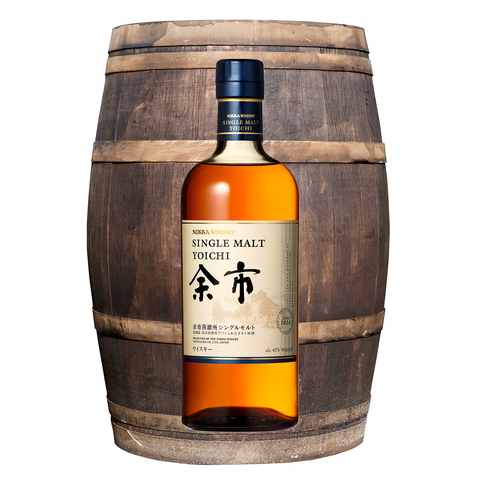 .
Yoichi is distilled by Nikka at its northern coastal distillery of the same name. The whisky is light and floral with a subtle dose of smoke, which the distillery attributes to the coal-fired distillation method used to produce it. The distillery also mentions a particular briny character, as do many Scottish seaside operations, and you can really taste a bit of saline that plays well with the ripe peach and honeydew notes bursting forth with each deep sniff. Overall, no-age-statement expressions from Nikka are easier to find than age statement bottles from Suntory. As to which is better, the only way to decide is to drink lots of both in one sitting.
Blending is perhaps the most important element of the craft of making Japanese whisky. Great care and attention is paid to flavors and proportions, with some distilleries producing dozens of different whiskies that are combined into the final product. Hibiki, a blend from Suntory, launched in 1989, and there are now five different expressions in the range. You'll probably have the best chance of finding the no-age-statement Japanese Harmony, but the 17 Year Old is wonderful (and a bit more affordable than the 21 Year or 30 Year). It's rich, creamy, and almost buttery, with notes of caramel and a light touch of peach. This is a blended whisky that will redefine your concept of the often-misunderstood category.
---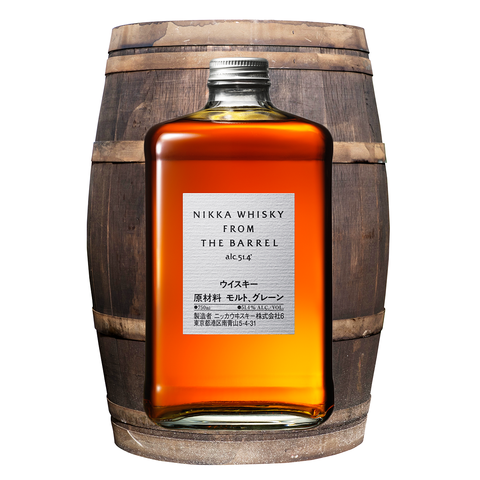 .
Nikka couldn't let Suntory have all the fun, so it decided to make a no-age-statement blend, too. Fortunately, this is a truly delicious whisky, with oak and apple on the nose, and cherry and a bit of savory spice on the palate. The whisky is dumped into used barrels for a few months after being blended to allow it to mingle with its new liquid life partners, which include over 100 malt and grain whiskies aged in a variety of casks. This is an available Japanese whisky that gives us some hope for the future of the category.
---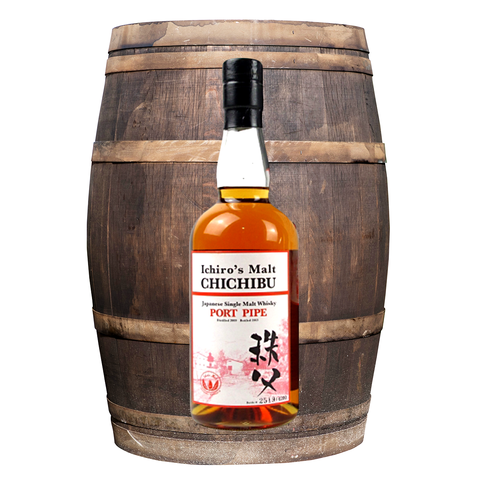 .
Chichibu Port Pipe
Chichibu, founded in 2008, was built upon the remains of the old Hanyu distillery about an hour outside of Tokyo. The distillery is small compared to others in Japan, but its whisky makes a big statement. Considering the distillery's youth, there are a surprising number of expressions available. One of the best is the Port Pipe release, a single malt with no age statement that is aged in ex-port barrels, giving it a nice, candy-like quality without becoming overly sweet. This whisky is admittedly difficult to find, but the distillery has plenty of other releases to try. And the word is that plans are in the works to release a 10 Year Old whisky in time for the 2020 Tokyo Olympics.
---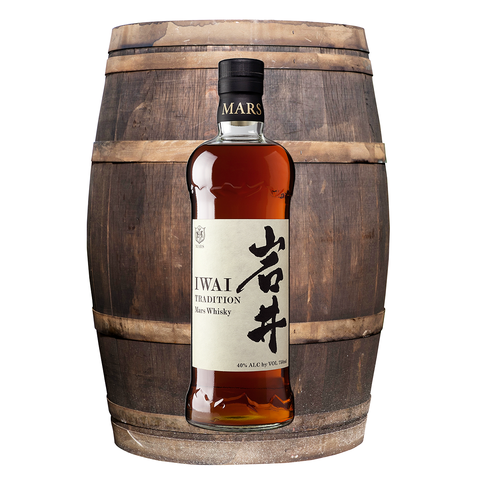 .
Mars Shinshu's claim to fame is that it is Japan's highest-altitude distillery, located at just over 2,600 feet. The history of distilling whisky here dates back to the 1940s, although many Americans might not be familiar with its spirits. Iwai Tradition is not too hard to find at a good liquor store and will usually cost you around $60. This blended whisky uses sherry, bourbon, and wine casks to create a balanced flavor profile full of spice, vanilla, and just a tiny hint of peat. It's not the most complex or flavorful whisky of the bunch, but it's readily available and reasonably priced.
---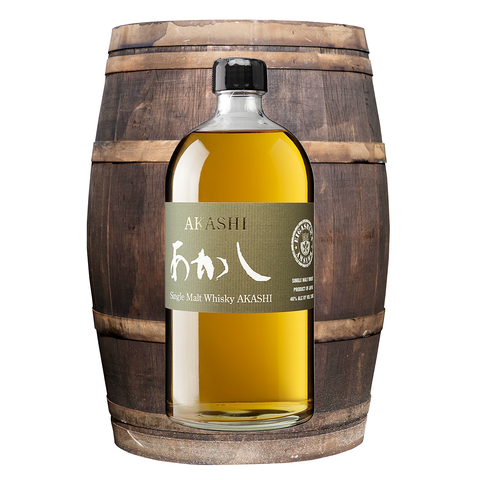 .
Akashi Single Malt
This single malt is a blend of many different cask types, including bourbon, sherry, brandy, wine, and even shochu. It is produced at the White Oak distillery, which is located near the ocean, something the distillery likes to say imparts a bit of salinity and brine into the whisky. Even if you don't pick up those notes, this is an interesting dram. There are competing flavors of toffee and stone fruit that come into play from all the different barrels the whisky is aged in. All of this somehow falls into harmony over its solid malty backbone.